The track coach of the year- Mr. Graham
Eagan's own Mr. Graham has been awarded Track Coach of the Year, 2018. Here's what he had to say about receiving this award and his experience coaching Eagan's Track team:
How long Have you been coaching track?
" This is my 38th year coaching track. I started in Brooklyn Center, then Park center and Apple Valley, and this is my 30th year coaching at Eagan."  
What stands out to you about track, why do you like the sport?
" One of the things, that I'm really appreciative of as a parent, is that we don't have any benches.  Every student makes the team here, I would have hard time making cuts. That allows everyone to experience it and grow because the JV team also practices and works with the varsity team.  We run the program so every kid on the team has opportunities to be a letterwinner, and every kid has the chance to achieve."
What is the most rewarding thing about coaching track, to you?
" I don't think there is anything better than when you're coaching, and kids get it.  Every kid gets it a little differently, you try to work with their different learning styles, and you try to match students with coaches that work well with them.  When they get it, you get to watch kids grow and learn and continue to improve. It gets to be apart of their system, and they don't even have to think about technique, they just know it."
What does receiving this award mean to you?
" This is my second award, in 2006 I also won this award.  This is really, very special to me because I have a of assistant coaches who have been with me for some as long as 20 plus years.  Its special to me because as a head coach I try to take care of as much as I can to allow them to simply focus on coaching. Gains that might reflect well on me are really whole team gains.  This is really a staff award. I think the reason this award happened is because I have such a strong group of assistant coaches."
About the Writer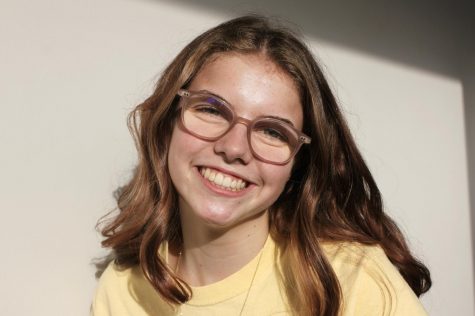 Katie Warnke, Features Editor
Features editor Katie Warnke is a senior who loves nature, ice cream, singing, and her two cats.  When she's older Katie wants to be a biologist and travel...