Eagan Girls Alpine Ski Team Makes State!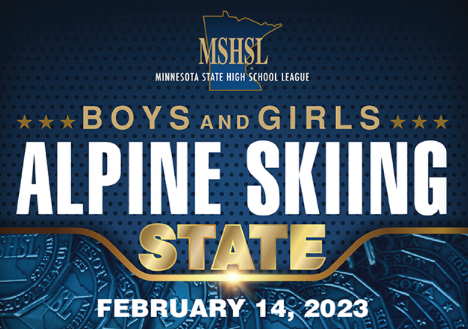 This year, Eagan's girls alpine ski team made it to the MSHSL state tournament!  This is a huge accomplishment, however not many people know about this tournament since Eagan has only been a part of it for a couple of years.  In order to learn more about this event, I asked Mr. Heil, an assistant coach for the girls alpine ski team, a few questions about the tournament. 
Who participates in the MSHSL girls skiing state tournament? What does this day look like for teams competing?
The top 8 teams in the state participate in the meet. There are between 72-80 teams statewide. We qualify as a team with 6 girls competing. (Caitlyn Bumpers, Courtney Bumpers, Helen Paulsen, Isabella Barrios, Zuzu Callahan, Charlotte Heil, and Isobel White were the athletes who competed). The day of, the girls race on 2 separate courses. Their times are added together to give them a complete race time. Of the 6 girls the fastest 4 are scored.  
Has Eagan participated in this event before? If so, how many years have EHS been competing?
This is the 2nd time in school history that the girls team has competed. Last year was the first qualification all time.
What preparation has the girls skiing team been doing to practice for this event? 
We have been practicing each day after school at buck hill for the past 2 months. Many of the girls have been training additionally through after practice training as well. Much like many other sports the kids have been actively training and racing since a very young age.