HAC Halloween Fundraiser is Up and Running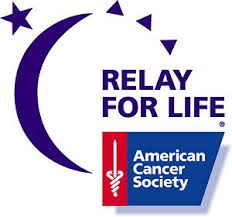 This week, High Schools Against Cancer (HAC) is hosting its annual Halloween fundraiser. All proceeds will be donated to Relay for Life, an overnight community walk that raises cash and cancer awareness.
"The goal is to have $250-$300" comments co president and senior, Mikaila Johns. "We're going to have a table set up in the lunchroom from October 27th to October 30th. We also have a thermometer that we're gonna fill up to the top value with every dollar donated."
Worthy of note: HAC prefers hard cash to checks.
In addition to collecting money for cancer, this creative fundraiser allows your various teachers to dress up in Halloween costumes. The more dollars that are donated, the more teachers will put on a costume, so HAC encourages you to make a endowment.
Traditionally, the miscellaneous costumes for teachers change each year. According to Mikaila, there are a couple of teachers where it is customary for them to model certain attire. "Mr. Wirsbinski is going to be a Vikings player again and Mr. Ott's going try to be a basketball player from the eighties again but, for the most part, we like to change it up."
All of the HAC members are super excited for this event to transpire. Mikaila elaborates on why she enjoys it so much. "I'm excited because teachers that you may not like, you get to find humiliating costumes for them and they get to suffer a day wearing a different character. Every teacher that I've known has just gone full out for this and everyone tweets and instagrams photos of them and their teachers. It helps so much when kids are motivated."
Whether you want to make a difference, see your math teacher dress up as a goofy pirate, or both, just remember to pitch in to the fundraiser because every dollar counts. Furthermore, if you find yourself after this week wanting to join the influential HAC movement, they are always open to new members.