Break a Leg: Behind the Production of 'The Play that Goes Wrong'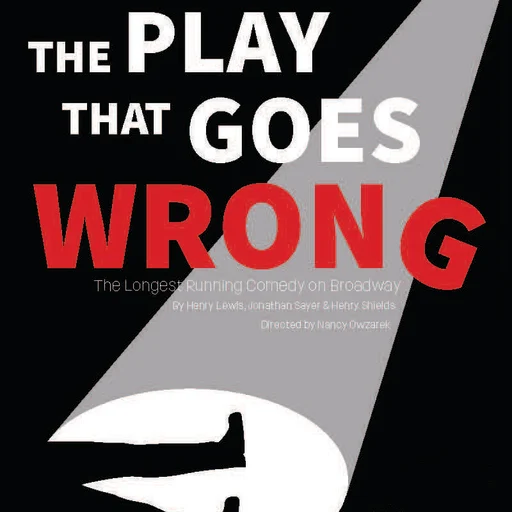 We've all heard the common theater phrases like 'break a leg', but what if that actually happened? Eagan High School decided to answer that question with their rendition of Mischief Theatre's The Play that Goes Wrong, a comedy play where, you guessed it, everything goes wrong. The show is set to release Thursday, October 13 and the Eagan Independent has decided to interview the director and head actors about the behind-the-scenes stage work and obstacles to leap through to get everything perfectly wrong.
Despite how easy getting things wrong might seem, the crew had a few challenges to solve for the production. "The set is huge," said Director Nancy Owzarek, "and as the name implies, The Play that Goes Wrong, a lot of things are supposed to go wrong in the play." 
Part of the magic of this show is that it's designed to make the audience believe that nothing going wrong was planned when it is. There are also problems and challenges to be faced by the actors. One of the leading actors, Matthew Kehler, said that line memorization was a big issue when recounting the challenges he faced in the production of the play.
 "Memorization is a big [obstacle] because there are a lot of lines that are [basically] the same except just one word. Or, there are a lot of instances where one person goes, and then another person goes that's related to that line, and then they say their line. It's just really confusing."
While these challenges may seem difficult, the cast had a blast with the production of the play. For Ms. Owzarek, her favorite part was working with her talented and hardworking crew.
 "They want to do a good job, and they're willing to take risks, and they're willing to do what I ask them to try." For Manjin Bhattacharyya, another leading actor, it's his role. "My favorite part is that I'm dead. That is honestly my favorite part." 
For Kehler, it's being on stage with all of the props. "…It's really nice to have everything with us, like the second floor and the window. I know that all that sounds like that much, but really, it's a lot."
These three, as well as everyone else associated, are very proud of their work and very excited to show the rest of the school their best performance yet. "We all need to laugh right?" Says Ms. Owzarek. "Students love to laugh, and I love to make audiences laugh." The show will perform on October 13, 14, and 15, at 7:00 PM, with tickets at $5 per student. The show is a physical comedy that satires the play world and succeeds where most plays would fail. Kehler says that, "It's a British slapstick comedy, and it's really funny. We have worked on it since the first real day of school." 
The show must go on, and hopefully, they only break a leg metaphorically.