The Rocky Picture Horror Show Review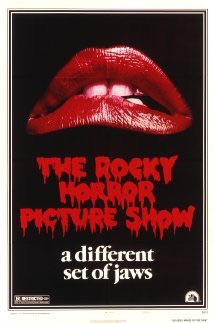 A live performance right in front of an on screen movie. A picture show. On the last Saturday of every month at midnight, the Uptown Theater hosts the Rocky Horror Picture Show. It's uproar of excitement and passion. And because of the interactive nature of the show, the audience gets very into the act as well.
Some may have seen parts of the show in the movie, The Perks of Being a Wallflower, but The Rocky Horror Picture Show is actually a cult classic movie from 1975. It's about a newly engaged couple, Brad and Janet, that get a flat tire and end up at the house of Dr. Frank-N-Further, a transsexual transvestite from Transylvania. There they encounter a whirlwind of elaborate dance sequences, rock songs, and interesting characters.
The movie itself is rate R, and even though the live show is too, the label shouldn't be taken lightly; attendants should be at least 17 years old. There were a multitude of swear words yelled at the screen from the cast member in the show and very very suggestive acting on stage. The experience, though, was like no other. Everything in the room felt electric because of the enthusiastic cast, which made hilariously inappropriate commentary.
At one point in the show, the audience was encouraged to throw toilet paper rolls in the air. If you're 17 years or older, have permission to be in Minneapolis past midnight, and enjoy witty and raunchy comedy, I would strongly suggest you go see this show.