Anime Club Starting Up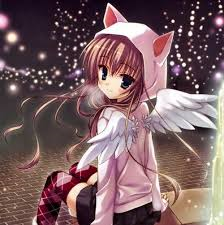 One club students may not be familiar with is Anime Club. For those of you who are interested, the Anime Club is a great opportunity to connect with fellow students who are also interested in anime and manga. The club meets after school on Mondays in the Art Room.
Anime Club includes many activities and discussions about the topic of anime. According to Sophomore member Vivian Phan, at one of the last meetings the members played Pictionary with anime characters. The club also contains many opportunities for anime fans to talk about their favorite anime and manga.
Although much of anime and manga is from Japan, they can also be from other countries. Anime is typically Japanese animation and manga is typically Japanese comic or book. An anime can often be based off a manga.
There are a variety of reasons that make Anime Club such a great experience. Phan states that the best part of the club is being able to meet other people who have the same interests as she does. This is likely why the club is so successful. Without a large group of people with the same interests, the club would not have many members.
Phan says, "I don't know who came up with the idea, but it's a great idea because I get to meet new people who like anime and manga as much as I do." The club has been a success due to the work put in by students to put it together.
"
I get to meet new people who like anime and manga as much as I do"
— Vivian Phan
Approximately 15 or 20 people came to share their interest in anime. The club has many ways to bring students together. Hopefully, in the future, the club can gain even more members.
Anime Club offers a positive and friendly environment to discuss topics relating to anime. It also offers an opportunity to be introduced to others who enjoy anime. If you are interested in Anime Club, go to the Art Room after school on Mondays to check it out.