ACT Plan Cancelled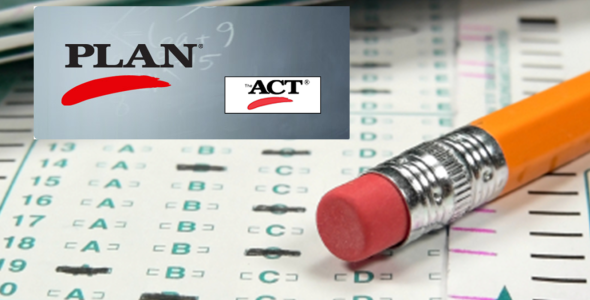 Elsie Goren, Co-Editor-in-Chief
October 26, 2015|113 Views
As a component of the Minnesota Department of Education's new program enacted this school year, the ACT Plan and EXPLORE tests are currently unavailable. Traditionally, the ACT Plan was administered sophomore year to formulate the skills required to succeed on the ACT. The similar EXPLORE test was distributed during eighth grade. Nonetheless, neither exam will be issued this year.
Although the Department's decision seems impractical and even bizarre, the paramount motivation is simply money. It's a matter of funding. In other words, they terminated their financial backing.
Fortunately for sophomores, ACT is promoting a "new and improved" practice assessment entitled Aspire, meant to fill in the gaps generated by the dissolution of the Plan and EXPLORE. Set to go into effect this spring, the test costs $20 per student. It covers five areas — math, reading, writing, science, and english, the primary chunks of the common-standards testing market. The exam will be given to students from third to tenth grade and scored on a three-digit scale. Unlike the Plan and EXPLORE, the examination is comprised of written questions, in addition to the customary multiple choice. However, because the Aspire is a contemporary test, ACT is hesitant to deliver any bold claims on its continuation. The organization is merely "testing the waters" and observing the levels of response. Only time will reveal the extent of Aspire's success, or lack thereof.
Meanwhile, students can prepare through alternate methods. As always, ACT test prep can be located in Family Connection. Minnesota Career Information System (MCIS) offers free practice. Accommodating booklets are in the counselors' office and ACT prep courses are offered through Eagan High School.
Despite these complementary study techniques, mixed feelings about ACT's removal of the Plan and EXPLORE prevail. Counselor Ms. Haider states with remorse, "I think it's really sad. ACT is a huge college entrance test, so it's a bummer that they're taking away the practice test." One can only hope the new Aspire assessment will effectively provide the practice needed to succeed on the ACT exam.