Jazz Musicians Perform for Wind Ensemble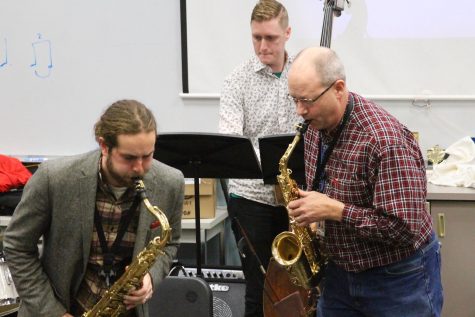 Katharine Anderson
In early December, Eagan High School's wind ensemble received a special treat. Four talented jazz musicians, including 2007 Eagan graduate Tyler Anderson, performed a few pieces composed by Anderson. He played the saxophone and was accompanied by musicians playing the keyboard, string bass, and drums.
After going to college at the University of Wisconsin-Eau Claire to study political science and music, Anderson decided to focus on performing. His decision led him to North Carolina where he studied music with his hero Branford Marsalis, a renowned composer and saxophonist. Shortly after, he got married and moved to New York City where he now lives.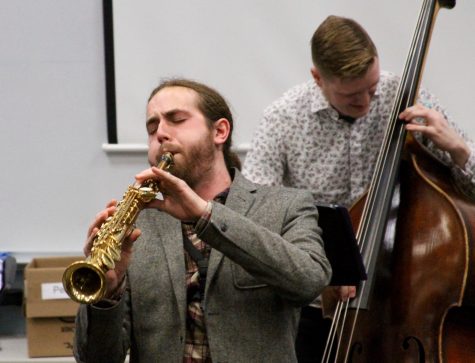 Katharine Anderson
Anderson decided to pay a visit to EHS while his group, the Paradise Project, was in the Twin Cities for a series of performances. Anderson explains, "I really wanted to perform at Eagan High School because so many of the lessons I learned when I was a student have benefited my career and lifestyle greatly. When I found out that it was Mr. Miska's last year I knew I had to visit, so I could really extend gratitude and appreciation to a person that invested in me as a person and musician."
Anderson gives the following advice for current EHS students; "Success happens one person at a time, so it is very important that you treat everyone with dignity and respect, even people that you don't get along with. If you live by this simple truth, you will watch your wildest dreams come true."