Cross Country Winding Up
Rayyaan Usmani, Sports Writer
October 15, 2014
Hang on for a minute...we're trying to find some more stories you might like.
The boys' and girls' cross country teams have been putting in work for the past couple of months. There has been a lot to be proud of, whether it is the boys' varsity team finishing first place at the Dakota Classic in their first meet of the year or the girls' recent second place finish at their Conference meet on Friday, October 10th. But there is still a lot on the line as both groups' section meets loom in the near future.
I had a chance to catch up with senior Clark Ashland about how the season has gone for the team so far. "The JV team has done really well this year," he said, "but Varsity did not do as well as we hoped." Though the team had a worse start to the season than was expected, one major meet is still slowly creeping up on the team: sections. Senior Bailey LaChance has run pretty well up to this point; he did especially well in the last meet, where he finished first on the team with a 17:35 minute 5000-meter run. Freshman Trenton Allen and Junior Zach Chermak weren't far behind, finishing second and third on the team, respectively.
On October 23rd, the boys will face each of the other teams in the section in what they hope will be a meet to redeem their season. "We're really preparing just like any other meet," Ashland told me. Though this may seem like an ordinary statement, there is something about it that is a little bit out-of-the-ordinary. "Coach Graham usually takes us into the wrestling room a day or two before a meet. There is a PowerPoint that Graham has set up for us, and we listen to Eye of the Tiger in the dark with our eyes closed." Hopefully, this preparation can pump the team up enough to bring home some hardware in sections.
Photos By Maggie Stout

The girls' team has quietly been having a splendid season of their own so far. The Varsity squad has finished in the top three in seven out of their eight meets. The Junior Varsity squad has fared just as well, finishing in the top two in six out of seven meets. Both the Junior Varsity Squad and the Varsity Squad had a second place finish in their Conference Meet, reminding other teams in the conference of the speed that they bring to the table.
Senior Graci Wilson chimed in on the team's recent success. "The Varsity and JV team have both run really well," Wilson said to me. "Anna Van Wyk and Kelli Prasca are probably the two best runners, but there are a few others that are great as well." Sure enough, Anna Van Wyk and Kelli Prasca have finished as the top two Varsity runners in all of the meets but one. The girls' squad is looking forward to the near future, where they have their Sections meet on Thursday, October 23rd.
As both teams prepare for their last major section, both Clark and Graci have noticed an increased attendance at their meets. They encourage more students and teachers to come cheer them on. The boys and girls Varsity teams race at Valleywood Golf Course on Thursday, October 23rd starting at 3 PM; make sure you get out there to support your Wildcats.

About the Contributors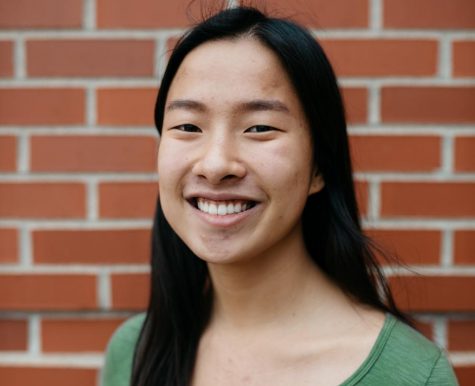 Maggie Stout, Photographer
Avocado enthusiast Maggie Stout, senior, wishes to visit Norway in the future. Maggie, who is double-jointed, wants to pursue a psychology degree in college....