In The Clubs: Muse Magazine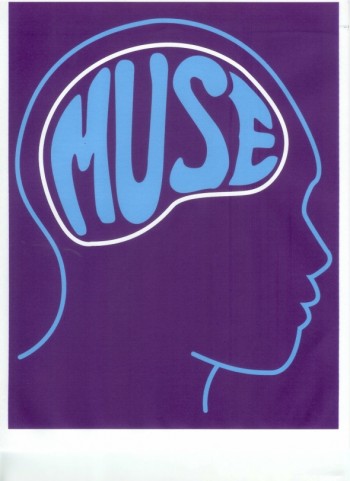 Muse, the literary magazine at Eagan High School, is one of the school's longest-running clubs. It started out as a real printed magazine, with copies for students to take for their own, just as the Eagan Independent. However, the magazine, in a similar way to the recent developments of our school periodical, had to switch to an online format, as technology has been beating out paper in the recent years.
"It's a blog," Ms. Terhark, the advisor for Muse, explains. "We showcase student writing, poetry, prose, art and photography, music and video, and fashion."
The blog is open for any students to submit their creative work, and Muse accepts all of it. Different members of the staff are assigned to certain types of work, and they make sure the different pieces get put up on the blog page.
"I would say, obviously, we think people come from all different background and ability, and there are different levels of artists and writers that we do showcase. We want to have a diverse representation," says Ms. Terhark.
Even though Muse had to switch from its original publication, the success has actually increased. Now that it is in blog form, Ms. Terhark says there have been people who are unrelated to Eagan High School in any way that have subscribed to the blog, commenting about how much they enjoy the work.
There is definitely reason for that, as the posts on the blog truly show the talent that weaves its way through the halls of our high school. There are many hidden treasures to be found on the blog, and it is easy to get caught up in all of the artwork, as you keep scrolling down through everything, in awe of the amazing paintings, captive photography, and flowing prose.
Even if someone is wary about sharing their talent on such a public place, it would be a great thing to consider. Submissions can be made anonymously.
Muse's blog can be reached through the school website in the Activities link, or simply at ehsmuse.wordpress.com. And don't forget, Muse Coffeehouse is coming up on May 9!