Class Applications Out for Next Year
There are  many classes that you can take here at EHS, from stress management to first aid. Some of them are exclusive to juniors and seniors, including the Mentor Program, Developmental Psychology, and Eagan AM. These three classes require an application to enroll for the next school year.
The Mentor Program is for motivated juniors and seniors who want to explore a career by learning outside of the classroom. These students must apply, interview, and be recommended by their teachers. There are two different classes in the Mentor Program students have the opportunity to take.
"In Mentor Seminar the students complete several career inventories, select a career, research and focus on one specific aspect within that career," said program director, Mrs. Love. "The second class is called Mentor Field, which allows them time with an actual mentor in the profession. The students typically mentor for four to five hours a week in the afternoon for a total of 10 weeks."
This class is a good choice for students regardless of what you want to do. EHS is one of eight high schools in Minnesota that has this program. It is a unique opportunity because students get a chance to have an internship experience in high school, which may be beneficial for them in the future.
"
The Mentor Program is for motivated juniors and seniors who want to explore a career by learning outside of the classroom."
Another option is Developmental Psychology, or DP, which is available to seniors only. It mainly focuses on group dynamics, personal development, psychology and teaching.
"The first half of the year will be focused on group dynamics and the Education course through (Minnesota State) Mankato," Mrs. Langenhahn, who teaches DP in  addition to AP psychology, explained. "The second half of the year is group dynamics, Introduction to Psychology through Mankato, and teaching the sixth-graders."
This is a class for students that want to try something new. Students that take DP don't need to have an interest in pursuing an educational profession, because the experience has value in a variety of settings. This program will accept 42-48 students.
"This program does have certain requirements to be eligible. You need a 21 ACT score and/or a 3.0 GPA." Mrs. Langenhahn said.
Eagan AM is also a class open for juniors and seniors who want to participate in EHS's newscast. It is run by Mr. Saxton and it is an opportunity for students that have an interest in broadcast journalism or just want to try something new. In addition to the on-camera jobs, there are also opportunities for students interested in video production.
Applications for these classes are due on January 6th, 2018.
Leave a Comment
About the Contributor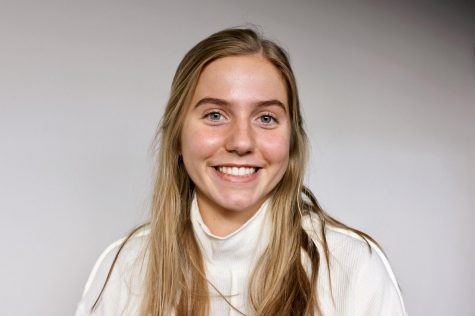 Carson Powell, Co-Editor in Chief
When she's older, senior Carson Powell plans to be a surgeon and explore either Greece or Singapore. Carson once watched fireworks from the top of the...