The 87th Annual Academy Awards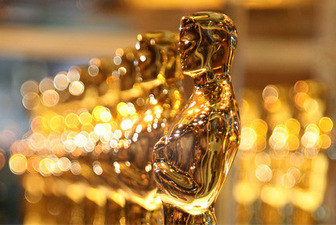 The Academy Awards are underway for its 87th consecutive year and the nominees are officially in. With only eight films up for Best Picture and countless incredible actors and actresses in the running, the 2015 Oscars are sure to be stocked full with heavy competition.
Tied for the most nominations this year with a total of nine each are The Grand Budapest Hotel, the story of a resort-owner (Ralph Fiennes) framed for murder, as told by his trusty bellhop (Anthony Quinonez), as then told by a former guest to the hotel (Tom Wilkinson), and Birdman or (The Unexpected Virtue of Ignorance), a close up and personal portrayal of a celebrity Riggan Thompson's (Michael Keaton) downfall into insanity all the while attempting to reclaim his fame by means of Broadway. These films are incredible, to say the least, and are both nominated for Best Picture.
Joining those competing for Best Picture is The Imitation Game, a historical thriller with eight total nominations about a brilliant British man (Benedict Cumberbatch), near-genius in his skills regarding mathematics, logic, cryptology, and computer sciences, who played a key role in the Allies' victory of the Second World War, only to later be prosecuted for his homosexuality.
Boyhood, a movie twelve years in the making has received a total of six nominations including Best Picture. It follows the life of a young boy named Mason (Ellar Coltrane) and his family through the ups and downs of growing up.
American Sniper, tied with Boyhood for nominations is also up for Best Picture. It is a biographical war drama film following the deadliest marksman in the history of the United States military, Chris Kyle (Bradley Cooper).
Another nominee for Best Picture, along with four other awards, is The Theory of Everything, a British biographical drama based on the memoir Travelling to Infinity: My Life with Stephen by Jane Wilde Hawking, portrayed by Felicity Jones in the film. The movie tells the story of theoretical physicist Stephen Hawking (Eddie Redmayne) as he develops theories regarding black holes and the creation of the universe, and as he receives a diagnosis of motor neuron disease, a form of ALS.
Whiplash is an American drama tied for number of nominations with The Theory of Everything. It follows a nineteen-year-old jazz drummer (Miles Teller) and his fearsome teacher (J.K. Simmons) at an elite music conservatory.
Selma, another historical drama, shocked everyone in that it was nominated for a mere two Academy Awards. The film is based on the 1965 Selma to Montgomery voting marches as lead by Martin Luther King Jr. (David Oyelowo). The Academy's decision to nominate Selma for two categories, Best Picture and Music (Original Song), has been met with great criticism and even concern of racial bias.
Numerous other films have been nominated for other categories, and not one is unworthy of an award. Actors, actresses, and musicians will all flock to the 87th annual Academy Awards ceremony on February 22nd to find out for themselves how the show pans out.