Movie Review: The Last Witch Hunter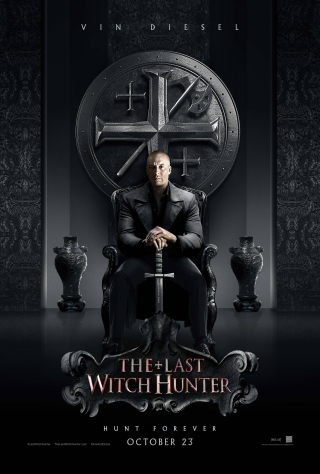 The Last Witch Hunter came out on October 23rd this year with much excitement surrounding it. The positive reactions are unsurprising, as the film is starring Vin Diesel and was directed by Breck Eisner. I was able to experience this film yesterday evening.
The Last Witch Hunter is about a man from the Dark Ages named Kaulder (Vin Diesel), who seeks revenge on the Witch Queen that released the black plague on humanity. Kaulder lays siege to the Witch Queen's home and then runs her through with his flaming sword. Before she dies, she curses Kaulder with immortality. The movie then skips to present day, 800 years later, where he is in alliance with the "Axe and Cross" and hunts all witches who break the witch code. When his ally is murdered by a witch, he begins hunting her down.
This film has fantastic CGI for the most part, and a little humor here and there. Breck Eisner balanced out the perfect ratio of action scenes to plot building and dialogue scenes. The beginning of the movie does, however, launch you right into the action without much information.
The Last Witch Hunter is a must see, and is definitely on my top 5 movies of the year. You should make your way to theaters near you to see this spine-tingling film.  I certainly hope The Last Witch Hunter is not the last of its series.