Internet Crash Affects Social Media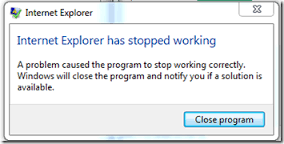 Zhen Tu , Features Writer
November 12, 2016
On October 21st, Dyn, an Internet Performance Management company in New Hampshire, reported that it was under attack. Dyn controls important aspects of the internet's infrastructure. Many people in the United States were unable to access major websites belonging to Dyn, including Twitter, PayPal and Spotify. Netflix, Airbnb, Reddit, Etsy, and SoundCloud also experienced problems with their websites.
While the East Coast was struck first, the Midwest and West Coast began experiencing similar problems as the day went on. Internet accessibility problems spread to parts of Europe as well. The attacks were halted at 9:30 a.m. by Dyn; However, by 11:52 a.m, Dyn was under attack again. The second wave of attacks was also stopped, but a third wave began at 5:00 pm.
The Federal Bureau of Investigation and the Department of Homeland Security are probing into possible reasons for the internet problems, such as criminal activity or a nation-state attack. The attack that blocked internet access is thought to have been released by hackers using webcams and digital recorders. Kyle York, Dyn's chief strategist, says that "the number and types of attacks, the duration of attacks and the complexity of these attacks are all on the rise." More devices are hooked up to the internet every day, and all that accessible data can lead to security issues.
It is known that the attacks were specifically aimed at Dyn infrastructure and the websites connected with it. However, the websites themselves were not affected— they were just blocked or access to them was slowed.