What is Fantasy Football?
There are teams, leagues, and real-life players, but it's not your average after-school activity. It's called fantasy football, and is the most well-known in a long list of games played via the internet, ranging from fantasy basketball to fantasy surfing.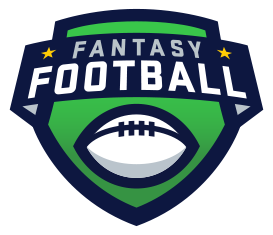 According to a poll conducted in 2010 by Kim Beason, a University of Mississippi professor, a quarter of boys and four percent of girls aged 12-18 participate in fantasy football, and popularity is steadily on the rise. However, many students are still unclear on what fantasy football entails. The official NFL website explains it like this; players first choose a league, which can be NFL-owned or privately run. Then, they create their fantasy team of real-life NFL athletes through the use of a draft or an automatic assignment. After that, they set up a lineup, cross their fingers, and watch their players on the field. Anything these players do in real life translates to points in the fantasy football world, be it touchdowns, field goals, or interceptions.
Each week, fans of the game create a new lineup, hoping for success. A great team takes careful planning, observation, and a good stroke of luck. If a player has all that, he or she might be fortunate enough to make it to the playoffs, which, depending on the league, usually begin about 13 weeks into the NFL season.
In more serious leagues, large amounts of money are bet on teams winning the championship, but for Ben Leiran, a junior football player who plays fantasy football as well, it's more about the bragging rights. Ben plays in two private leagues with family and friends, and estimates that almost the entire Eagan football team plays also. To him, the game is "just another way to enjoy football besides rooting for your favorite team."