Senior Party Registration Now Open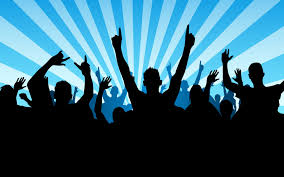 Although it may seem too early to start thinking about the end of the school year, seniors can start signing up for the senior party. If students register before November 14th, they will be put into a drawing for a chance to win a Tri 2 parking pass.
The party itself is Saturday, June 6th from 10pm to 5am. It costs $70 if students register before April 1st, and the price jumps to $80 after that. The cost covers food, beverages, games and entertainment for the students.
Many parent volunteers have been at work already, organizing and planning for the party. Mrs. Skluzacek and Mrs. Pesik, two co-chairs on the publicity committee, share more details about the party and their role in the process.
They work on advertising and selling tickets so they can buy supples needed for the party. They also make signs and forms for registration, put together emails and work with the school to get the word out about the event.
Mrs. Pesik shares that she wanted to volunteer because "it's your [the seniors] last year, I just wanted to do something. You can't volunteer much at the high school, this is our last party that we can do."
Mrs. Skluzacek elaborates on that saying, "This is the last hurrah sort of. Like the senior send off. It's fun to be part of such a fun thing and be able to say 'I helped with that!'"
So far, no specific details about the party have been revealed, as it is too far off. As the year progresses more information will be shared. In Febuary the theme for the party will be announced. Last year, they used the slogan "all for one and 1 4 all".