Eagan Singers Attend NATS Competition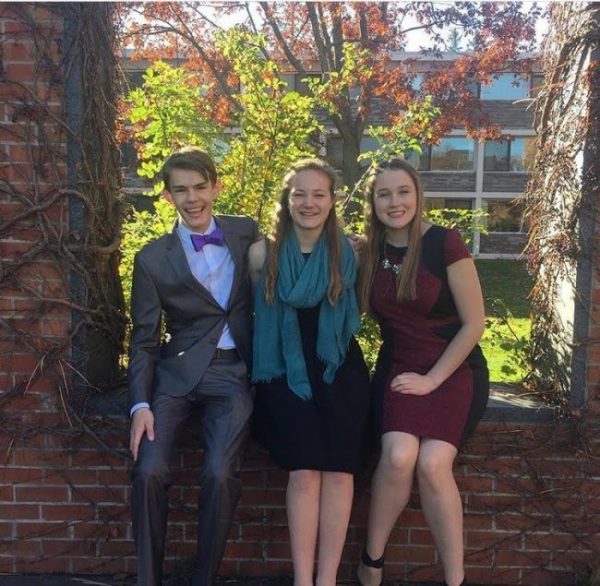 During the first weekend of November, Eagan High School had an impressive showing at the National Association of Teachers of Singing (NATS) competition. Highlights included three students advancing to finals: senior Meg Swanson, junior Ethan Estrem, and sophomore Mara Currens.
The competition was brought together by professional voice teachers who sent participants from all over Minnesota to compete in two categories: musical theater and classical. Eagan was fortunate enough to send eight talented singers: Rachel Standal, Julia Pelton, Brianna Sexton, Lexy Hilton, Rachel Soukup, Mara Currens, Ethan Estrem, and Meg Swanson, the latter of whom advanced to finals under the tutelage of voice teacher Nicole Marschall. The competition was held at St. John's University with participants consisting of high school students, college students, and adults.
Because judges evaluated tone, style, dynamics, expression, musicianship, communication, diction, and more, both Meg Swanson and Mara Currens agree that the experience was nerve-racking. Senior Meg Swanson, one of the finalists in the musical theater category, explains that "The competition is pretty difficult. It's a little intimidating going into your room to perform. It's just you, your accompanist, and three judges." Still, Swanson earned an impressive second place.
Sophomore and classical finalist Mara Currens also agrees that the competition was stressful. Currens clarifies, "It's hard to stay confident in your own singing when you can hear flying high notes and beautiful tone." Mara admits that she "really needed to find a center in [herself] to perform, because [she] loves it." Despite the stress, Currens's extensive preparation paid off when she brought home a third place finish. Ethan Estrem gave another impressive performance in the musical theater category where he ranked second overall.
Regardless of the intimidating competition, both Currens and Swanson agree that the NATS competition was something they thoroughly enjoyed and would like to pursue in the years to come. Meg Swanson says, "I definitely want to continue competing in the future in the college divisions." Learning from last year, Swanson explains that NATS was an extremely positive experience. She believes that "it is such an amazing opportunity and experience that really helps you grow as a musician." Currens's take on NATS was equally positive. She's looking forward to participating in workshops and will continue to prepare for next year's NATS competition.
Eagan's showing at the NATS competition was evidence of the Wildcat Choral Department's impressive reputation. With Ethan Estrem and Meg Swanson's second place finishes, alongside Mara Currens's third place finish, it's clear that Eagan voices are ranked highly in Minnesota. Congratulations to all participants and good luck in the years to come.