Women's Empowerment Club Holds First Meeting
This year, Eagan High School welcomed a new club, Women's Empowerment Club, or WE as members call it. "[The club is] a positive environment for young women and men to learn about women's rights and issues," says senior Lani Hardwig, co-president of the Women Empowerment Club.
The club is open to all students and meets every Thursday in room 118. Each meeting is overseen by Mr. Brook and Ms. Adams.
The Women's Empowerment Club will have multiple guest speakers come in for presentations, including the Minnesota National Women's Organization president, who will pay the club a visit on February 3rd, and Ilhan Omar, the first Somali-American state representative. Representatives from Planned Parenthood will also come to discuss women's reproductive rights.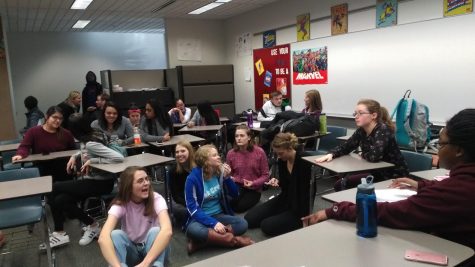 The club has already held a few field trips. On January 13th, they went to see "Hidden Figures," a documentary about black female engineers in NASA. They had a special preview of the One Act on January 19th, and the following weekend members went to the Women's March in St. Paul.
Women's Empowerment Club is led by co-presidents Lani Hardwig and Sumaya Ali, as well as multiple male and female officers from different grades. "I feel like in such a suburban area, we really need clubs like this," Hardwig explains.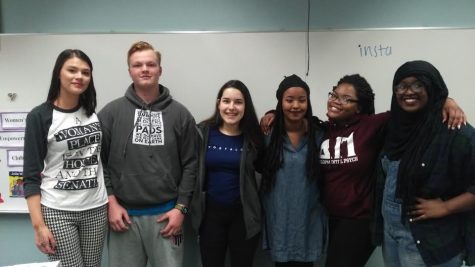 Sophomore Aleena Azam says, "I feel that even though Eagan provides a safe environment for the students, clubs like this are necessary to make sure we make everyone feel included."
The club's interest meeting was a success. Both turnout and interest were high. If you're still wondering how to get involved, go to a Thursday meeting or get in touch with one of the officers.