WOW Breakfast Draws Hundreds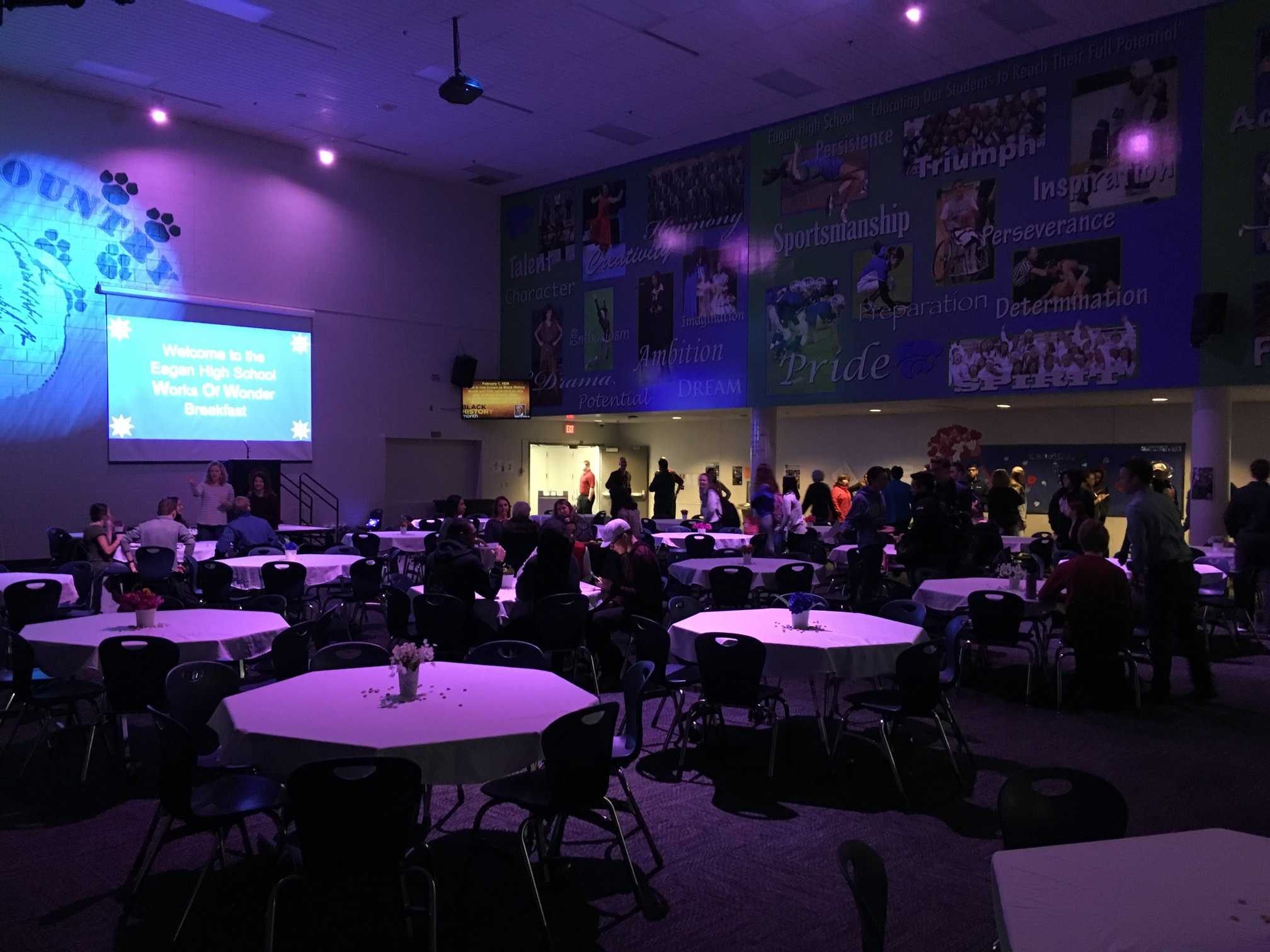 On Wednesday, February 1st, the hospitality classes and Students Against Destructive Decisions (SADD) hosted the Works of Wonder Breakfast.
The WOW breakfast was created to acknowledge the positive difference that students and teachers make. "Growing up, my mom always impressed upon us how important it is not to be stingy with good comments," Ms. Keech, a hospitality teacher, explains. "When I look at all these awesome kids at Eagan High School, I think it's really important that we recognize people […] for just being good people, because at the very end we want to educate and allow people to develop their skills. We're really seeing in our world that it's the kind people who will make the biggest difference," Ms. Keech adds.
The event included breakfast and a 25-minute video made by Mr. Saxton. "The teachers were challenged to connect with a student, pull them aside, and tell them they made a difference," explains Ms. Keech. The video included over 30 nominations. "The video really made my day, because some students go to school with no purpose and those little acts of kindness make people's days," expresses Tram Nguyen, a junior who was nominated and nominated others.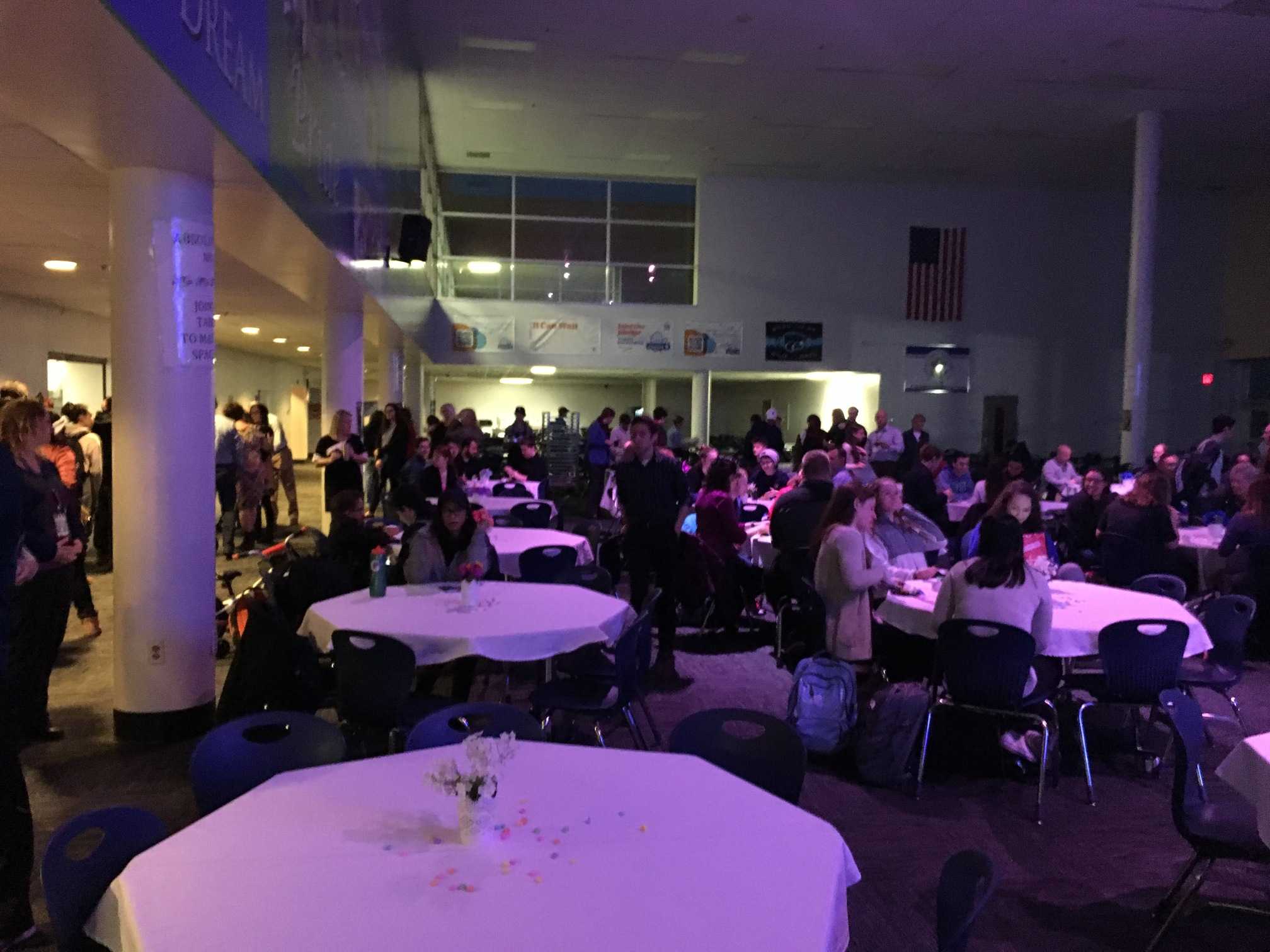 Over 200 people attended the event. The google form to nominate people was on the website for one week. Those who were nominated received a certificate with the person who chose them and a brief explanation as to why they did. 20 students nominated teachers and staff members, 66 teachers nominated students, and 45 students nominated each other.
The event took place in the student commons. "It was beautiful. They have these new lights, so Mr. Saxton had those and it was really nice," describes Ms. Keech.
"I really enjoyed it. It was fun. The food was good. Shout out to all the tech people, hospitality, and SADD," says Nguyen. Overall, the event was a success. Both the hospitality classes and SADD plan on partnering together in the future to make the WOW Breakfast an annual event