Bel Canto Visits Drake University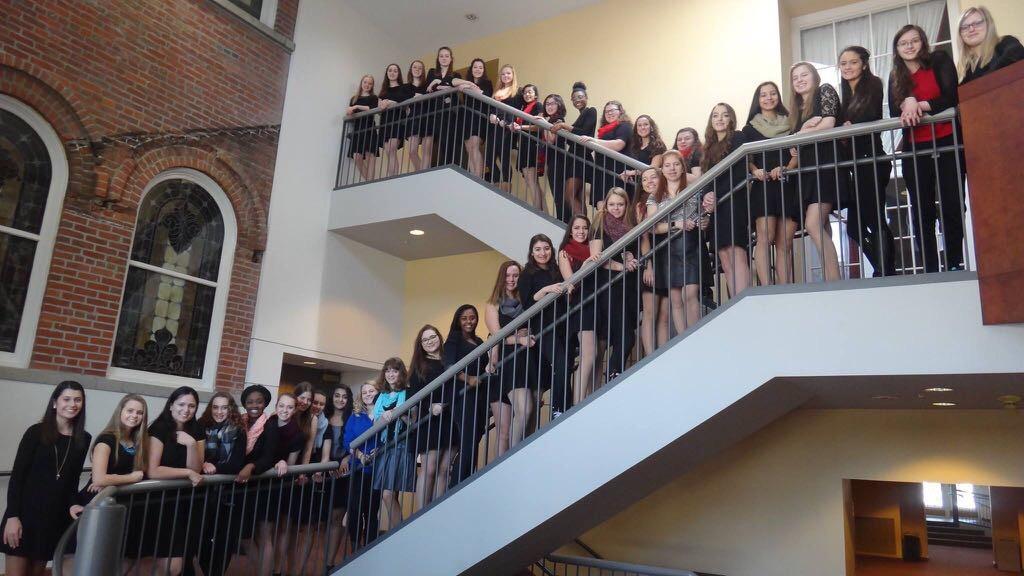 On February 26th, Bel Canto traveled to a musical festival at Drake University in Des Moines, Iowa. Preparing for over two months, the singers arrived at the Drake campus to perform five original pieces. The ladies also sang a masterpiece with the Drake Chorale and the University of Northern Iowa's Women's Choir.
The visit to Drake is Bel Canto's second field trip this year. The first was at Farmington High School to perform at a South Suburban Treble concert where female choirs from different high schools sang for each other and received critiques from different directors. The concert was in early February and helped prepare Bel Canto for their Drake performance.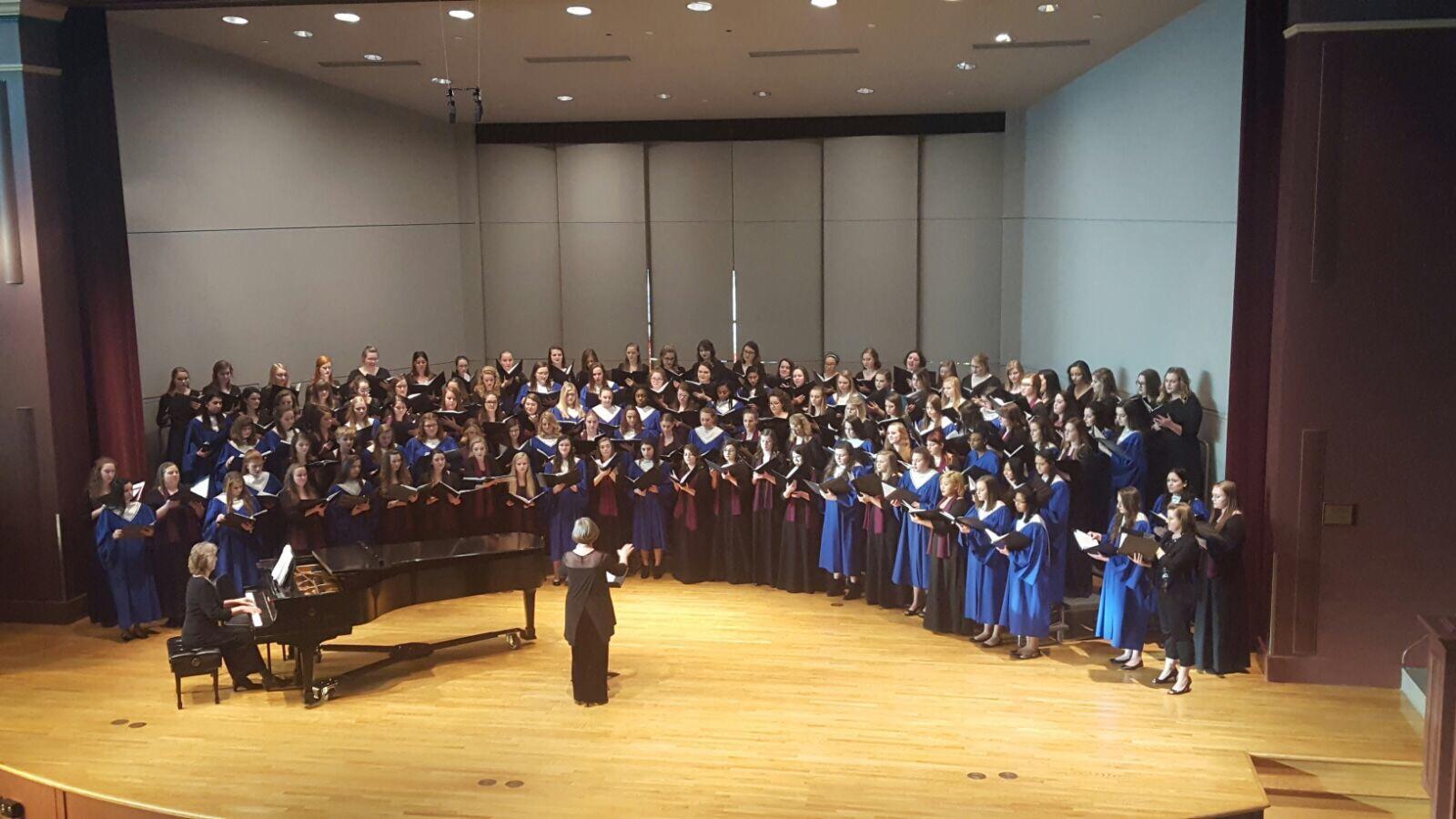 Mr. Cox, choir teacher and director of the trip, reveals that his favorite part about visiting Drake University was showing off his singers. He asserts, "I am so proud of these women for their preparation and who they are as young adults. I loved having them be themselves and bragging about how I get to work with them every day. I was so incredibly proud of how Bel Canto sang and how […] they represented EHS."
The festival was called "In Praise of Women" and focused on women's strength and courage. Cox believes that it is important for women in his choir to feel "valued and important and know they can grow up to be anything they want to be." He reiterates, "As I spend the day with intelligent, determined, and amazing women, my hope for them is to continue to see how special they are."
A young composer, Rob Luebbert, wrote one of the pieces Bel Canto performed, calling his song "The Bluebird." The piece was about hope and the brilliance of new life, two concepts that Mr. Cox was happy his choir learned about.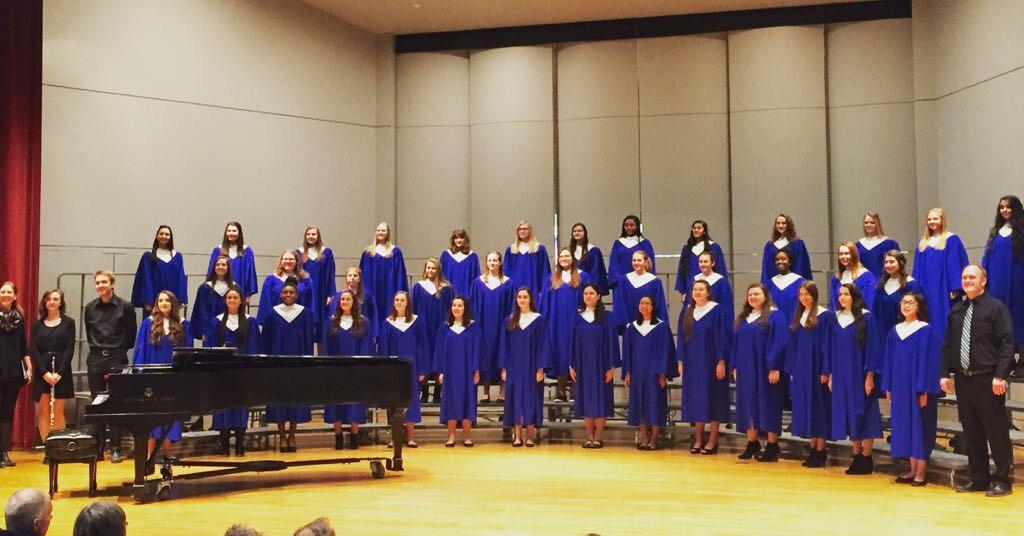 Junior Hanna Schmitt, who attended the trip, says her favorite part was "the sense of community we shared with each other and the fact that I can sing in school and not be yelled at for doing so. The part that was the most fun was hanging out on the bus between rehearsals, lunch, and dinner." Happy that she went on the trip, Schmitt plans on continuing to sing in Bel Canto.