Representatives Ilhan Omar and Erin Maye Quade Inspire Eagan Youth
On Friday, April 14th, Ilhan Omar and Erin Maye Quade, two newly elected Minnesota House Representatives, came to speak at Eagan High School. Omar is the first Somali-American Muslim legislator elected to office in the United States. She represents District 60B. Maye Quade, who is openly gay, represents District 57A. Laurie Halverson, who represents Eagan as a part of District 51B, was also in attendance.
Omar took the opportunity to share her background and how she became interested in politics. After civil war broke out in Somalia, Omar's family fled the country and stayed in a refugee camp for four years. When Omar was twelve years old, she and her family emigrated to America. They moved to Minnesota after Omar finished eighth grade. Raised primarily by her father and grandfather, Omar recounts that "My grandfather loved history and politics, and that rubbed off on me." She served as a translator as her grandfather took part in American democracy.
Maye Quade's early life was very different. A native Minnesotan, Maye Quade observed issues in her community and became determined to fight them. She reports, "Some of the issues that happen in our community are just swept under the rug. […] I decided to run for office because I really wanted to push the conversation."
Omar and Maye Quade took some of the time to discuss their experiences in the legislature as "freshman legislators." Maye Quade stated, "Basically Ilhan and I spend all day saying, 'No, you step aside.'" They report that seniority plays a huge role in the House. Both representatives also outlined the bills they are currently working on. The bills tackle topics such as educational grants, government transparency, and job opportunities for black teachers. Additionally, Omar serves as the minority caucus leader and whips votes in the Democratic-Famer-Labor party.
A variety of topics were addressed as Eagan students questioned the representatives toward the end of the discussion. Issues such as verbal abuses, racism, activism, partisan division, and mental health were brought up. Ultimately, the representatives encouraged the students to speak out. Halverson explained, "You have to start getting in those rooms where decisions are made." Omar emphasized, "Everything you have to say, regardless of who you are, matters."
About the Writers
Annika Dean, News Writer
Junior Annika Dean, whose favorite food is strawberries, once encountered a gecko in a bathroom. She enjoys watching "Merlin" and is talented at making...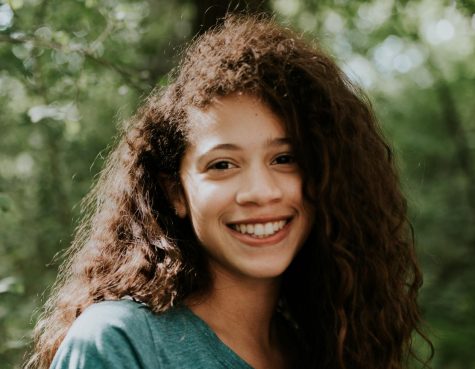 Olivia Crutchfield, Co-Editor-in-Chief
In her free time, senior Olivia Crutchfield enjoys sushi and watches "Jane the Virgin." When she's older, she hopes to be a photographer and visit the...