Quiz Bowl Team Faces Off Against Teachers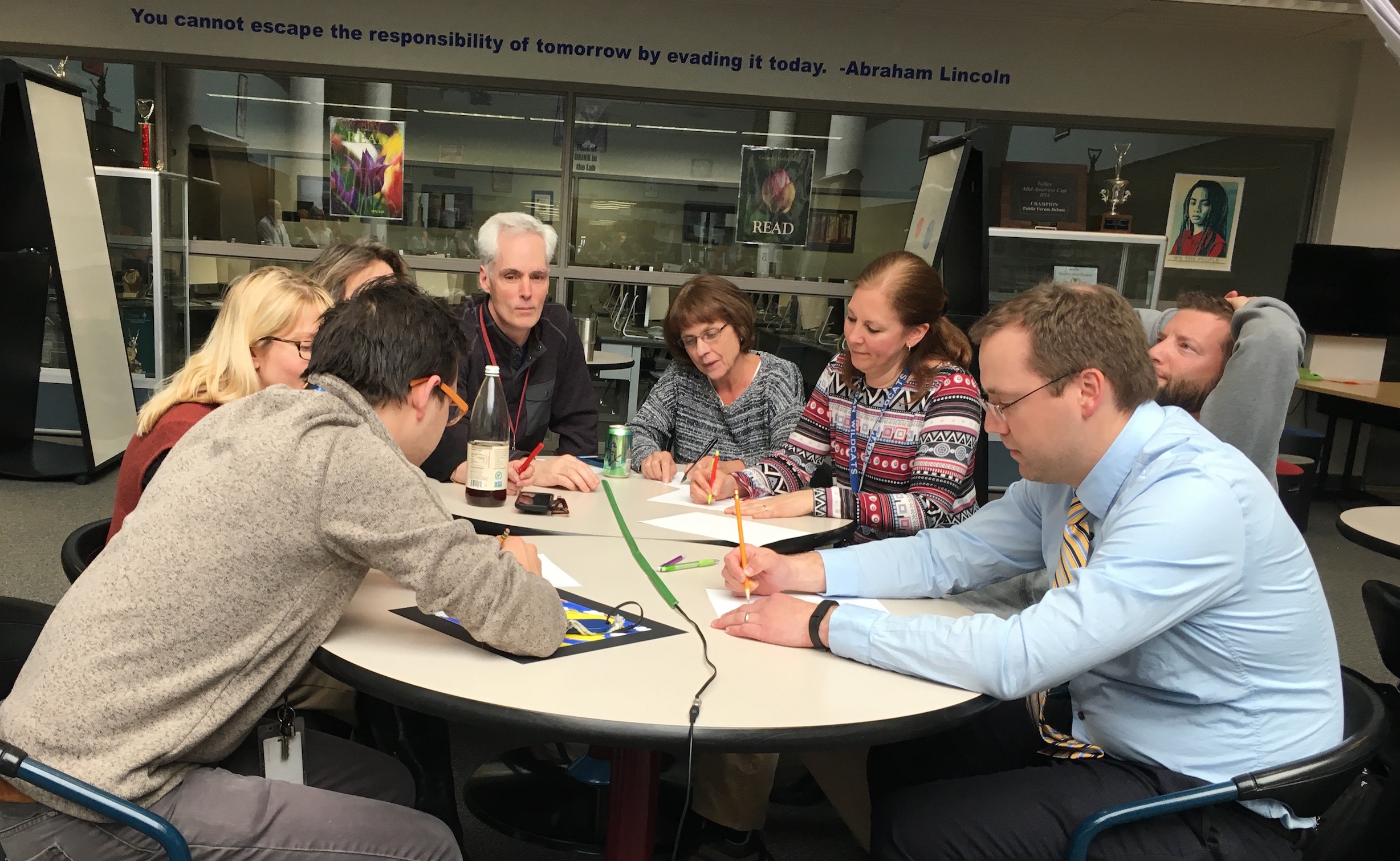 Olivia Crutchfield
On Tuesday, April 11th, the quiz bowl team competed against teachers in the library after school. Multiple teams of four competed against the EHS faculty team in a trivia smackdown.
The event had a quiz bowl and a knowledge bowl, and teams of four either answered questions individually or as a group. In the quiz bowl, individuals answered trivia questions, as well as a bonus question at the end of the round. In the knowledge bowl, a team of four was given 15 seconds to reply to a question, and a spokesperson stated the answer.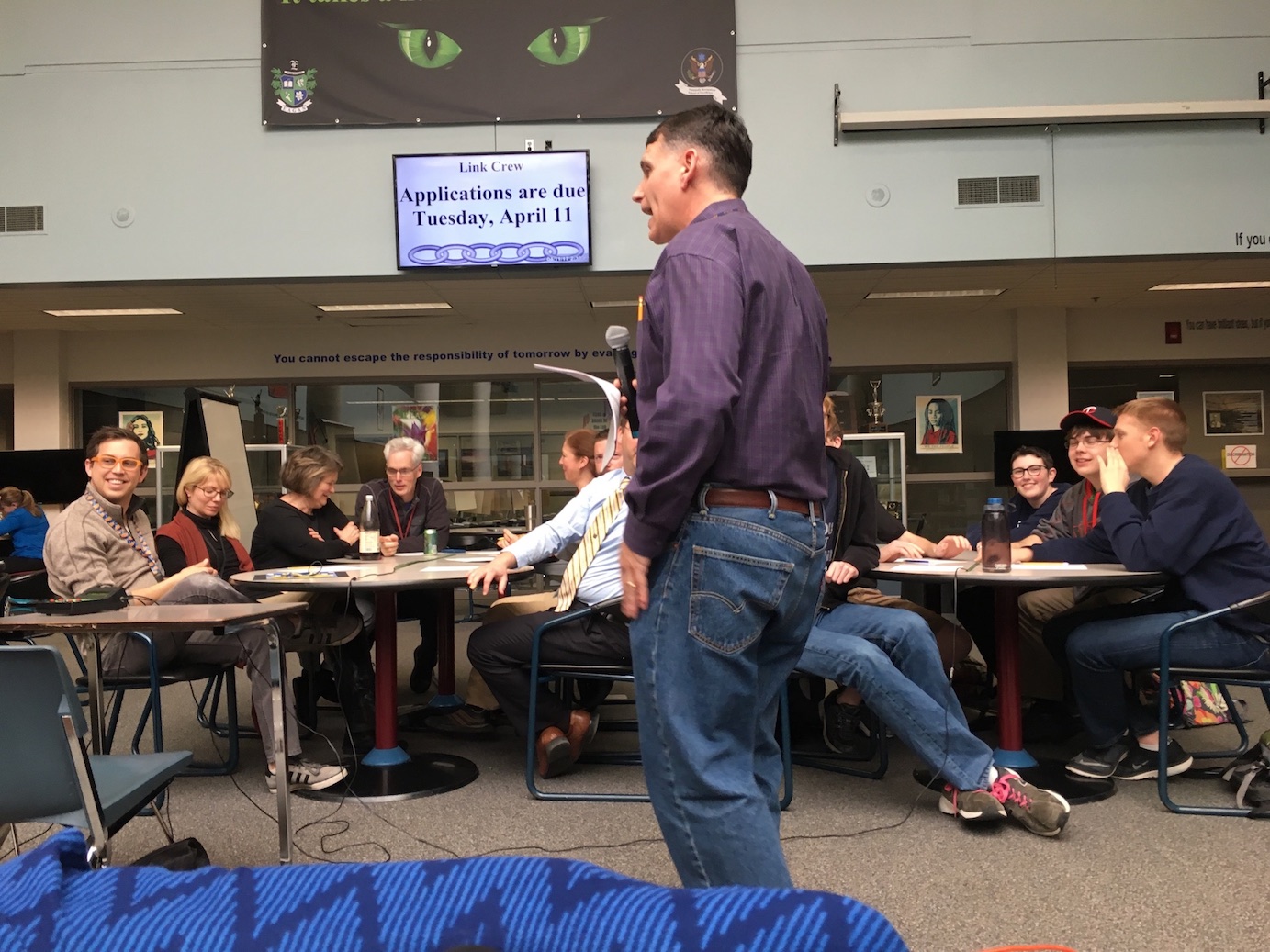 Olivia Crutchfield
Although quiz bowl players are expected to know a vast amount of information, there isn't much preparation that goes into the competition. Mr. Poehler, who coaches the quiz bowl team, states, "Quiz bowl and knowledge bowl are generally […] reading. There are some frequency lists or things put out that you can study, but it's really […] based on building your knowledge."
According to quiz bowl member Maddie Sandish, quiz bowl teaches students the importance of knowledge, while still remaining fun and laid-back. She elaborates, "Many teams from other schools practice several hours a week and focus heavily on winning. I think the biggest takeaway from the competition is that we have such a great school environment with teachers who are willing to join in on some silliness." Similarly, Poehler asserts, "Knowledge is a cool thing to have. It's important to give it your best and have a good time."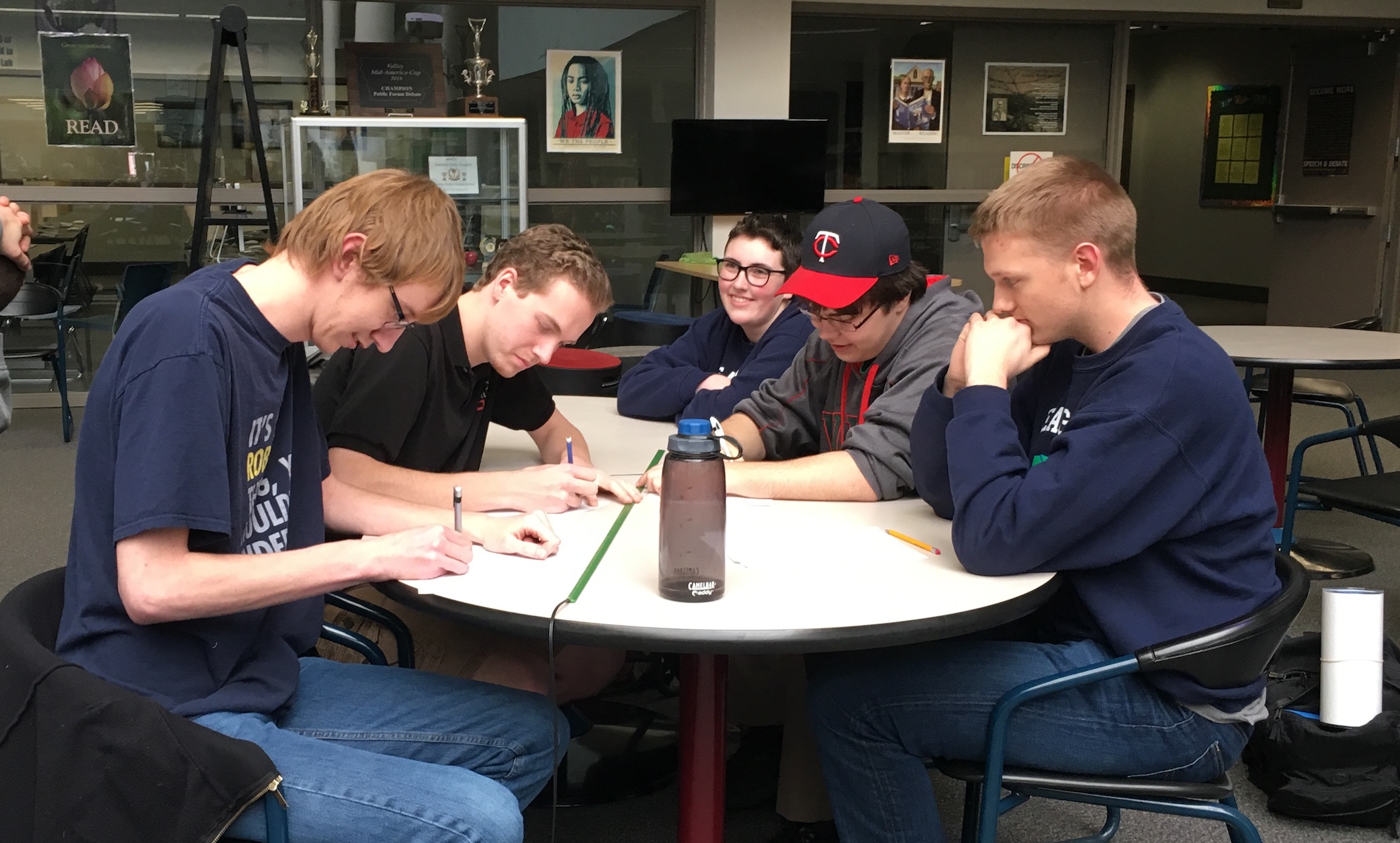 Olivia Crutchfield
The trivia smackdown was an entertaining experience, and it had a great turnout. Sandish explains, "I was really excited to have such a great turnout from both the teachers and the audience. It was a great experience with my teammates, and, quite frankly, the teachers were hilarious to watch. We really look forward to making this a yearly tradition." Poehler admits he was proud of his students' performance.
The trivia smackdown was a great experience for students and teachers. The quiz bowl hopes to make this event a tradition for years to come.