Eagan's debaters venture to Harvard for competition
The day after Valentine's, Eagan High-School's Public Forum and Congress debate teams ventured to the East Coast in order to compete at Harvard's 45th Annual Speech & Debate Tournament.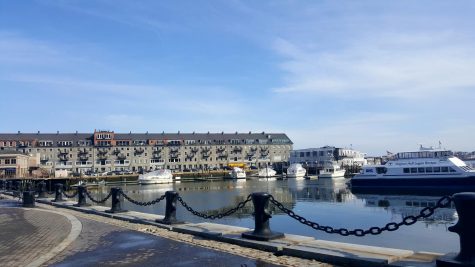 The debaters in attendance were those who qualified to the National tournament, which is to take place from June 16th to the 21st. Currently, Congress debate "isn't as serious in Minnesota as it is in other states" says Madi Bergh, a junior who competes in the format. By competing at the Harvard tournament, Eagan debaters are able to gain preparation for the National tournament.
Though, for debaters to ready themselves for the Harvard tournament is intensive in itself. For the Public Forum team this included "a rigid and strict schedule. Roughly a month before the tournament upon the new topic being released. This includes independent study, practice rounds and intensive strategizing," as explained by Jason Scheller, a member of the Public Forum team in his senior year.
However, comparative to Eagan's confidence at National Qualifiers, the debaters who attended Harvard felt significantly less prepared for the more recent tournament. Grace Boutouli, a junior competing in Congress, says "I struggle with articulating in my speeches and I had more time to work on that for Qualifiers than for Harvard. Also, I had less time to do research."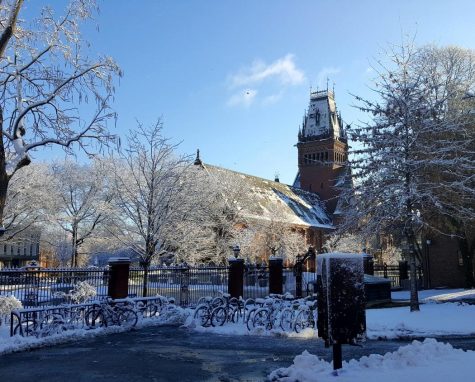 The national level tournament is remarkably competitive. Ayush Patel, a senior competing in Public Forum, states "a tournament like Harvard is a more technical style of debate. Overall, Harvard is more competitive because there are over 400 teams competing, and that includes several of the best teams from across the country."  
Though, despite the nature of the tournament, Eagan debaters performed well. With Congress Debater Grant Davis advancing into quarterfinals and Public Forum partners Ayush Patel and Jason Scheller placing as triple-octofinalists.
Patel goes on to say that "this tournament will motivate us to prepare better, more thoroughly, and more efficiently for Nationals because the field there will be equally, if not more competitive than Harvard," after the tournament's conclusion.
As Eagan's debaters continue in their preparations for Nationals, congratulations to them for their performance at Harvard!